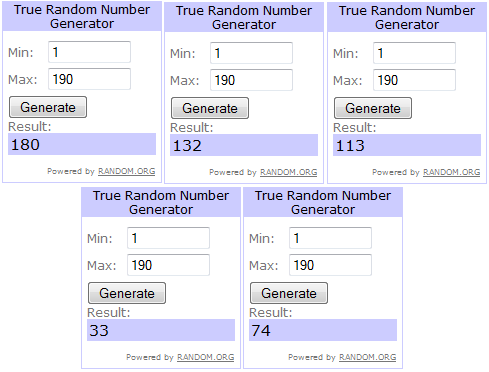 TADAH! Congrats to the....
Okay, that doesn't tell you much. That was just for proof. (I would've taken pictures, but I again forgot to charge my camera).
So the winners are...
The winner of the Yellow Flower Zipper Pouch by
Charm Design
is...
The winner of any 8x8 print in
bomobob's
store is...
The winner of any pair of
Amusemints
' Vintage Sunglasses is...
The winner of the Scrapbook Deco Sticker set by
Prettytape
is...
Again, congrats to ALL the winners! (they really were drawn at random...but those who entered in the link up had a better chance of winning. ;-)
You can email me at aspireblog[at]hotmail[dot]com with your mailing address. (also, for Rachel Danielle and Katie, make sure to tell me what print/pair of sunglasses you'd like.)
Also, stay tuned. The giveaways for this week will be up shortly. Let me tell you...it's gonna be a
blast!
EDIT:
The giveaways will be put up tomorrow along with the last Planting Chums. Get your Four Random Facts ready! :-)