A box lay untouched on her closet floor. It had been undisturbed for so many long years, that she had almost forgotten.
But now she needed it, she needed it as something to give to herself. If nothing more than a fond memory.

She sat down on her bed and lifted the lid from the cardboard box, smiling faintly.
Inside, lay many pairs of ballet shoes, worn from wear. Her wrinkled fingers stroked the frayed ribbons of one and she closed her eyes, remembering.

She remembered when she had gotten her first pair of ballet shoes, how excited she was at the tender age of six.

She had gotten her second pair on her tenth birthday, as a present because her other shoes were too small. She chuckled as she saw the brown stain on them, because she had not taken them off during her party, and as a result they were stained with coffee.

The third pair was the most special to her, she had first gotten her pointe shoes when she was only a girl of fourteen. A young wisp of a thing with big hopes and bigger dreams.

The rest of the memories blurred and she paused to let what was left of them sink in. For now it seemed as if they were mere rags of the past, frayed ribbons that held nothing, unless you could see past the thread and into the soul. She glanced at them once more, then shut the lid to the box, enclosing the memories within them.

Until they were needed again.
Written for Writing on the Weekends.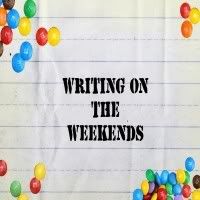 Yes, I know, it's a terrible short story, but I didn't have time to fix it. :P